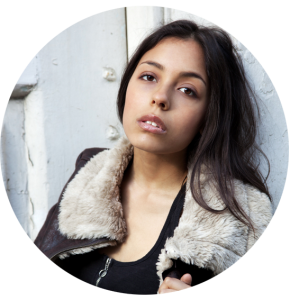 For Performance & Collaborations
ABOUT ENYA
---
My name is Enya I am a classically trained Soprano who is currently living in London and studying BMus at Royal Holloway, University of London. Performing regularly as a soloist and as a member in various musical groups such as Symphonic and Chamber choirs in United Kingdom, Italy (Rome), and in my native Portugal are one of my main passions and regular fields of work. After completing my studies in Violin, Music History, Composition, Choral studies, Piano, and Analysis and Theory at the Conservatory of Music David Sousa in Portugal, I had the grateful experience of winning two awards regarding my performance. In addition, I have recently signed a contract with Downtown Artist as a Musician and Co-Producer.
"Music is the art of thinking with sounds"- this is what fascinates me the most about music and its features, therefore I chose this language to express myself and transmit my message to the world, not only to develop professionally and express music's power, but also to understand others and the world that surrounds me.
Firstly, I see myself as a musician who is constantly influenced and inspired  by sounds and its effects, which are in general related with the technique that music requires. Nevertheless, I believe being a musician is more than just literally play intensively a certain instrument- it requires the understanding of art itself (colors, sounds, movements, thoughts and words).
Consequently, on this website you will find my work as a Classical Musician, mainly as a Classical singer and composer, but also as a pianist and violinist. Nevertheless, you can also find my Musical works in other genres such as: Avant-garde, electronic, jazz, ambient music, and also some covers.
Secondly, as an artist I also feel it is important to explore photography and poetry because all kind of arts are connected. As a result, if we understand this connection we can truly create and/or develop something, and we can also fight to break our limits. For this reason, I also work in these two fields.
I am constantly inspired by nature, philosophy, visual arts, fashion, fantasy, and different life experiences from different people in completely various contexts, which are incorporated into my music 'creating' process.
It is a scientific fact that we are always evolving, and I deeply believe this influences our physical and emotional states.
I hope you enjoy it!
GET IN TOUCH for BOOKING REQUESTS